Outreach in India is challenging, as Hindu fanaticism threatens Christian life and witness throughout the country.
India is a hard place to do ministry. More unreached people live here than anywhere else on earth. In many areas of northern India and Bhutan, less than 1% of the population is Christian. Remainders of a harsh caste system make evangelism here particularly difficult. Low-caste individuals who embrace Christianity may become ostracized even more, while higher-caste members of society see little need to follow the humbler example of Christ.
Good education and health services are also lacking inside the region. (A mere 55% of women are able to read, and overall life expectancy in the country is a shockingly low 63 years.) Despite the many challenges to sharing the gospel that exist in South Asia, through radio and the hard work of pastors and lay leaders, Christ is drawing hearts to him. Thanks to the generosity of Words of Hope supporters, broadcasts in four different heart languages can be heard by those who still need to learn the truth.
"A young man came to know the Lord through the Garhwali program. His joy was complete and now all he wanted was for the rest of his family to be saved. He encouraged his brother to listen to the program. He too was blessed and accepted Jesus as Savior. The brothers are now praying for their parents who have also now started listening to the programs.
Pray for listeners who face opposition from [Buddhist, Hindu, or Muslim] family and community when they turn to Christ.
Pray for the outreach and follow-up efforts through home cell groups and listener meetings.
Petition the Lord to restrain militants who oppose gospel outreach.
Pray for safety in travel through mountainous regions.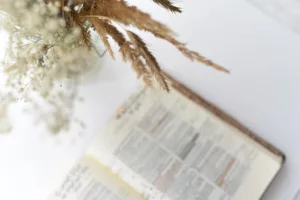 Devotionals
Read: Galatians 3:23-29 There is neither Jew nor Greek, there is neither slave nor free, there is no male and female, for you are all one in Christ Jesus. (v. 28)