In Niger, Radio reaches out to the people who live far from churches and who cannot read the Bible for themselves. Broadcasts are aired from over 40 local and regional stations in Niger.
Niger is a hard place to do ministry. One of the poorest countries in the world, the average individual here makes less than $400 per year. The region is heavily Islamic, and a mere 0.3% of the population are Christians. The vast majority of people in Niger are Muslim. Christians number fewer than 100,000 people. 
Words of Hope's indigenous partner in the region is the Evangelical Church of the Republic of Niger. We work with a local team to produce Christian media in eight languages,  broadcast on local FM radio and distributed on SD cards that can be listened to on mobile phones. The follow-up leaders gather new believers and seekers into small groups and establish churches as the groups grow. Niger is one of the least reached countries in the world, and yet we are seeing amazing stories of salvation.
"The messages are reliable and tell the truth. Many people listen to the programs. We love the programs on family life, the life of Jesus, and the education of children. These programs help me a lot in my life everyday.
Pray for security and safety concerns after anti-Christian violence related to Islamic extremism.
Pray for efforts to start listener clubs, an important step in further evangelization.
Pray that the message sent over the radio will find hearts prepared for accepting the Lord.
Pray for those who are new in the faith and for more effective follow-up.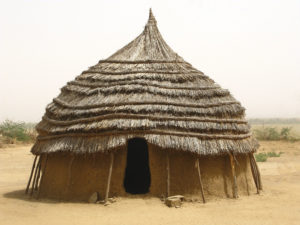 Stories of Hope
A year ago, a resident in Niger informed Words of Hope's Hausa language producer that he was suspicious of our Christian programming. As a Muslim, he expected to find much of the content of our Hausa programs offensive. He was angry at the thought that local programming might be attacking the majority Muslim faith of the region.