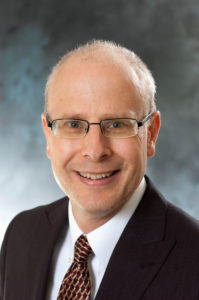 Rev. Jon Opgenorth President of Words of Hope
Rev. Jon Opgenorth became the president of Words of Hope in 2017. Prior to that, Jon served for 18 years as the senior pastor of Trinity Reformed Church in Orange City, Iowa. Jon is a graduate of Northwestern College and Fuller Theological Seminary. Jon's heart for global evangelism has been shaped through the ministries of the Urbana Mission Conference of Intervarsity and the Perspectives course from the US Center for World Mission. Jon finds great joy in connecting God's people across continents and cultures. He writes for the Words of Hope Daily Devotional, consults with our global field leaders, and speaks often in church congregations about the mission of God in the world. He is married to Ann and has four adult children.
Lynnette Blum


Accountant
Daniel Harris


Director of Operations
Megan Nollet


Director of Communications
Christy Prins


Director of English Ministries
Todd Schuiling


Director of Development
The ministry of Words of Hope is carried out internationally by
more than 100
indigenous pastors and media outreach specialists.
Rev. Jon Opgenorth, Words of Hope President — Ex Officio
Rev. Rich Bawinkel
Mrs. Michelle Christy
Dr. William (Ruggles) Church
Rev. Jonathan Elgersma (Vice Chair)
Mrs. Marcia Elgersma
Rev. Mark Heijerman (Clerk)
Mrs. Betsy Jasperse
Ed Mol (Finance Chair)
Mr. Skip Pylman (Chair)
Mrs. Cheryl Schregardus
Rev. Jon Sherrill
Mr. Willie Si
Mr. Dennis TenClay
Mr. Doug Van Beek