Members of Words of Hope's Dogri language team in India were able to host a Christmas celebration in a village about 40 miles from their studio. The village is located in the hills, in an area where gospel outreach began only a few years before.
"We have distributed our pen drive radios at this place," explains the team leader, "because most of the people at this village are not educated. They need oral gospel, and our pen drive radios are helping these people to understand the gospel. Despite opposition, God is working in this area, and people are growing in the Lord."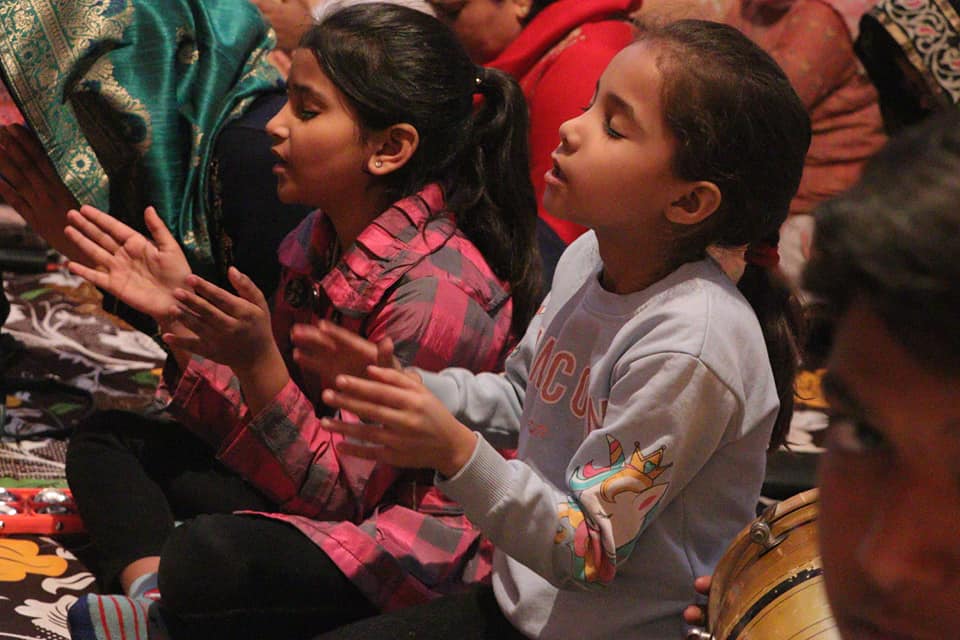 The team led the gathered congregation in worship and sang Christmas songs with them, which was extra special as the believers do not often get to gather together. The village pastor says, "Most of the believers in my church are illiterate, and they live in remote border areas. It's difficult for me to visit them very often. They cannot come to attend the fellowship every Sunday. For these people your pen drive radios are very helpful. They can listen to God's Word through songs, stories, dialogues, and dramas regularly in the convenience of their homes. This is helping them to be strong in their faith in Jesus. Thanks for providing such a helpful tool to bless my church."
At the Christmas program, the team leader had the opportunity to preach as well. He shared that when we receive Jesus into our hearts, we have the peace of God in us, no matter what obstacles we face in life. After the service, a first-time attender told him, "This is the first time we have heard the meaning of true Christmas. We are indeed blessed and encouraged."
Pray for the Dogri language team as they work, plan, and pray to expand outreach into three additional languages in their region in the coming year: Bhaderwahi, Gojri, and Punjabi. Pray that the team would find the right people to help them engage in this important work!