Read: 2 Thessalonians 2:1-12
Let no one deceive you in any way. (v. 3)
This text challenges us with Paul's cryptic and prophetic messages that cannot be interpreted in a few words. It likely vexed the first readers as it has scholars through the centuries. Yet, Paul aims to provide confident hope in uncertain times. The believers panicked in a frenzy about the second coming, thinking somehow it had already happened (v. 2). Their minds were "shaken" like a ship loosed from its moorings and adrift at sea, tossed and turned by every wind.
Before Jesus comes, there will be rebellion through a "man of lawlessness" (v. 3). This evil-filled person will not only oppose the law and God, he will also love destruction, and exalt himself, "proclaiming himself to be God" (v. 4). Powerful signs and wonders will lead to "wicked deception" (v. 10). While it is impossible to know exactly who Paul is referring to or when it will happen, there is one solution to both our deliverance and this lawless one's demise: God's Word.
The deceived people will perish because they "did not believe the truth" (v. 12). The truth is God's Word, Jesus, who proclaimed, "I am the way, and the truth, and the life" (John 14:6). The lawless one will be obliterated by this same Jesus, who "will kill with the breath of his mouth" (2 Thess. 2:8). That breath is his Word, the "sword of the Spirit" (Eph. 6:17). When your mind is shaken by life's events or deceptive signs, do what you are doing now: hold fast to God's Word and trust in Jesus. —Jon Opgenorth
As you pray, ask God to keep you rooted in his Word.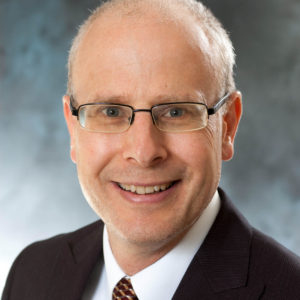 Rev. Jon Opgenorth serves as president of Words of Hope. Previously, he served for 18 years as senior pastor at Trinity Reformed Church in Orange City, Iowa. In preparation for ministry, he received a BA in Religion from Northwestern College, and an MDiv from Fuller Theological Seminary.