Read: Ephesians 3:1-6
. . . partakers of the promise . . . (v. 6)
As president of Words of Hope I hear from Christians in many places who are isolated. A 25-year-old woman inside Iran writes, "It is very hard to be all alone in your faith." A man in a U.S. correctional facility writes, "Please write to me. My family never visits. I am the only believer in my cell block." As we take up Ephesians 3 this next week, we encounter the apostle Paul alone and in prison. But the whole reason for his being there is for the sake of those to whom he writes, many of whom felt separated from other believers for not being Jewish enough.
Ephesians 3 celebrates the mystery now revealed that God's salvation in Jesus is for both Jew and Gentile alike (v. 5). From the beginning, God's plan was to bless all nations through the Savior who would come from Abraham's descendants (Gen. 12:1-3), but nobody recognized this truth until the Holy Spirit in the fullness of time revealed it (Gal. 4:4-5; Ephesians 1:9-10).
What a shock for Gentiles to find themselves "fellow heirs" with believing Jews (v. 6)—every blessing of God is ours in Jesus! We are "members of the same body"—we belong in a family with every other believer! We are "partakers of the promise"—every promise Jesus makes is for us, especially for those all alone. He says, "I will not leave you as orphans; I will come to you" (John 14:18). Friend, no matter your circumstances today, you are not alone. —Jon Opgenorth
As you pray, remember those who feel alone in their faith.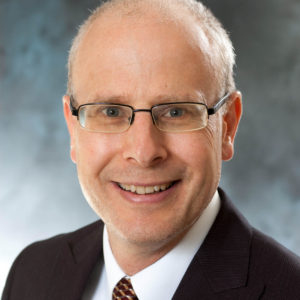 Rev. Jon Opgenorth serves as president of Words of Hope. Previously, he served for 18 years as senior pastor at Trinity Reformed Church in Orange City, Iowa. In preparation for ministry, he received a BA in Religion from Northwestern College, and an MDiv from Fuller Theological Seminary.