Read: Ephesians 1:1-3
[God has] . . . blessed us in Christ with every spiritual blessing. (v. 3)
When, as a young man, I heard a message on Ephesians 1, God grabbed my heart to follow Jesus. I pray this book so captures your heart. John Mackay, former president of Princeton Seminary, said upon reading Ephesians, "I saw a new world . . . I had a new outlook . . . Jesus Christ became the center of everything" (God's Order).
Ephesians is written by a prisoner in Rome to believers in the most lavish of cities in the empire. Ephesus was known for its emporium of goods, a 20,000-seat theater, and the Temple of Artemis, one of the Seven Wonders of the Ancient World. Paul spent three years here (AD 52–55). Seven years later from prison, he reminds them of the great treasure they have been given in Jesus and what it means for the world in which they live. God personally chose us and has woven us into the grand tapestry of declaring his glory to all creation and peoples.
Verse 3 begins a sentence that will last until verse 14. Paul heaps blessing upon blessing that believers have been given in Christ. Notice the irony for a city flush with wealth: God's blessings are both already given and more than any wealth: "has blessed us in Christ with every spiritual blessing." God is to be blessed by us because he has already blessed us with everything in Christ! An old hymn refrain expresses this well:
Count your many blessings, name them one by one.
Count your many blessings, see what God hath done.

Count Your Blessings, Johnson Oatman, Jr
As you pray, begin to name God's blessings.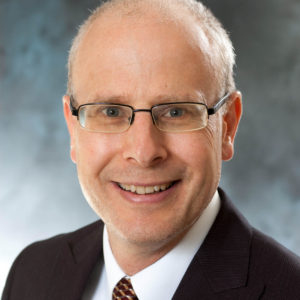 Rev. Jon Opgenorth serves as president of Words of Hope. Previously, he served for 18 years as senior pastor at Trinity Reformed Church in Orange City, Iowa. In preparation for ministry, he received a BA in Religion from Northwestern College, and an MDiv from Fuller Theological Seminary.