Read: Ephesians 3:7-13
I ask you not to lose heart over what I am suffering. (v. 13)
Hardly a day goes by that I do not have a conversation with someone who chooses to suffer so others can hear the hope of Jesus. Paul's little comment about his suffering (v. 13) reveals his suffering as a choice and its object as the salvation of Gentiles. His calling "to preach to the Gentiles the unsearchable riches of Christ" (v. 8) is given because God uses the ingathering of diverse people into the church in order to display his wisdom to the world (v. 10). For the believers living in Ephesus, the glory of being included in the church was worth this suffering.
I know what it is to suffer from sickness or the loss of a loved one, but I have never chosen to suffer in the way Paul did. I do, however, interact with people who have or do. One is from Bhutan. Last July, he shared his conviction to create YouTube messages in his heart language so "every Bhutanese can have an opportunity to hear the gospel by 2035." He acknowledged to his family the risk that he could be arrested because he already escaped arrest once. He added to me, "Sir, I am not turning back."
We may not yet have suffered in the way Paul or others have, but my prayer is that we all will feel the burden of making the hope of Christ known to all who have not yet received the gospel. —Jon Opgenorth
As you pray, remember those who choose to suffer to make Christ known.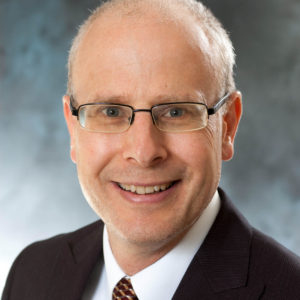 Rev. Jon Opgenorth serves as president of Words of Hope. Previously, he served for 18 years as senior pastor at Trinity Reformed Church in Orange City, Iowa. In preparation for ministry, he received a BA in Religion from Northwestern College, and an MDiv from Fuller Theological Seminary.