Read: 2 Thessalonians 1:1-12
That our God may make you worthy of his calling . . . (v. 11)
I have not suffered for being a Christian, but I know people who have. One Bhutanese believer was beaten severely before fleeing for his life. He endured pain and injustice, yet when I met him, his entire countenance radiated a peaceful joy. I marvel at him like Paul marveled at the Thessalonians for their "steadfastness and faith" (v. 4) amid persecution and affliction. The persecution referred to in 1 Thessalonians had only increased in the short time since Paul wrote that letter. In more affliction, they became more faithful.
Suffering is one evidence that a person is worthy of the kingdom (v. 5). Suffering does not earn salvation but forges an enduring faith that rejoices to follow in the way of Christ. The apostles once were beaten for faith in Jesus but left "rejoicing that they were counted worthy to suffer dishonor for the name" (Acts 5:41). When Stephen was put on trial, the council "saw that his face was like the face of an angel" (6:15). He glowed with the glory of Jesus before they stoned him.
Paul wanted these young believers to know their suffering was not the end. Their persecutors, unless they too repent, would experience God's just wrath (2 Thess. 1:6-9). But Christ would be glorified in them, and they in him (v. 12). It's Christ's glory in us that produces faith through persecution and joy despite suffering. Whatever hard time we now endure, may God grant us steadfast faith and abounding joy as we wait for future glory. —Jon Opgenorth
As you pray, ask God for grace to endure.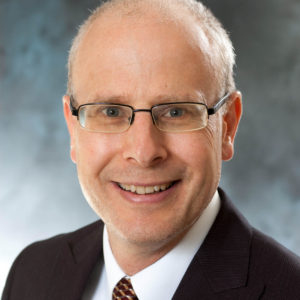 Rev. Jon Opgenorth serves as president of Words of Hope. Previously, he served for 18 years as senior pastor at Trinity Reformed Church in Orange City, Iowa. In preparation for ministry, he received a BA in Religion from Northwestern College, and an MDiv from Fuller Theological Seminary.