Read: 2 Thessalonians 2:13-17
God chose you as the firstfruits. (v. 13)
During the final round of the 2017 British Open, eventual winner Jordan Spieth was in big trouble on the 13th hole. As anxiety mounted over the next shot, a Golf Digest article reported, caddie Michael Greller proved helpful. Michael asked Jordan if he remembered the group of star athletes they'd been with a week earlier. Then he said, "You belong in that group." Jordan crushed the next shot and won The Open.
Paul does the same for believers in today's passage. The Thessalonians had become anxious about the "wicked deception" (v. 10) that would cause many to perish. He began by calling them, "brothers beloved by the Lord" (v. 13). They were in the family—children of God and siblings of Paul! They were chosen by God (v. 13). Ephesians 1:4 tells us that God "chose us in him before the foundation of the world." Then, they were called through the gospel that Paul preached (v. 14). They responded in faith to Paul's visit in Acts 17. And they would stand firm as they held on to the teaching of the apostles as received from Jesus Christ (v. 15). In short, Paul was saying, "You belong."
Sometimes the troubles of life fill our souls with anxiety. Fear and doubt tempt us to despair. If this is you, this text is for you: you are chosen by a loving Father, saved by the blood of his only Son, and sustained by the Spirit through his true Word. It was true for the Thessalonians. It is true for you: you belong. —Jon Opgenorth
As you pray, thank God for choosing you.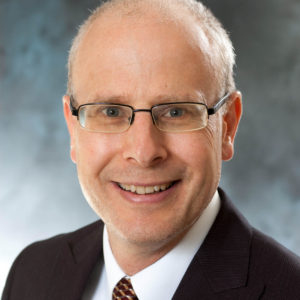 Rev. Jon Opgenorth serves as president of Words of Hope. Previously, he served for 18 years as senior pastor at Trinity Reformed Church in Orange City, Iowa. In preparation for ministry, he received a BA in Religion from Northwestern College, and an MDiv from Fuller Theological Seminary.