Read: 2 Thessalonians 3:1-5
That the word of the Lord may speed ahead and be honored. (v. 1)
Sometimes the gospel runs fast, leading many to Christ in a single day, like the 3,000 on Pentecost (Acts 2:41). Sometimes the gospel crawls along with few believers, as Paul experienced in Athens (17:34). Sometimes it hardly seems to move. Paul preached to Felix from prison for two years and the Roman governor's heart was unmoved (24:24-27). Regardless, Paul wanted the Thessalonians to pray for God's Word to run fast and be received with honor like an athlete winning a race.
When the first modern evangelists arrived in Iran more than 200 years ago, they went with great passion for the Iranian people. They had almost no success. It would have been easy to give up. One early missionary, Robert Bruce, understood his work to be only "gathering out the stones." Nothing seemed to happen for decades. But then, little by little, people began coming to Christ. Today, according to Operation World, Iran has the fastest-growing church in the world, despite persecution.
Paul adds a prayer request "that we may be delivered from wicked and evil men" (v. 2). God's Word can only speed along if people are alive to share that Word. "How are they to hear without someone preaching?" (Rom. 10:14). Thankfully, God preserved enough believers inside Iran to spread the gospel. May it be so all around the world, even in places where it seems like nothing is happening. —Jon Opgenorth
As you pray, pray for God's Word to speed to the ends of the earth.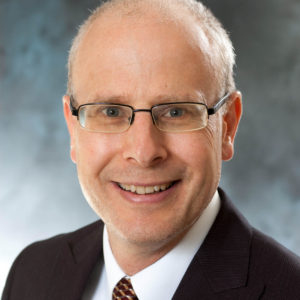 Rev. Jon Opgenorth serves as president of Words of Hope. Previously, he served for 18 years as senior pastor at Trinity Reformed Church in Orange City, Iowa. In preparation for ministry, he received a BA in Religion from Northwestern College, and an MDiv from Fuller Theological Seminary.