Read: 2 Thessalonians 3:6-17
Do not grow weary in doing good. (v. 13)
The gospel calls us to endure to the end. It does not envision and cannot tolerate the idleness of the people Paul described in his letter. Some in Thessalonica thought receiving Christ meant they could take it easy and wait around for Jesus. Paul bristled! He toiled with his own hands while he preached so he wouldn't be a burden (v. 8). No wonder he said, "If anyone is not willing to work, let him not eat" (v. 10). On the contrary, he urged believers to "not grow weary in doing good" (v. 13).
I have not met Christians who quit their jobs to wait around for Jesus. But I have wondered how Paul might speak into the historically recent development of retirement. Some people are blessed to live two or more decades after their "toil" ends. This can be a blessing for opportunity or a curse to idle time away.
When I retire, I want to be like Ben. He was an elder in our church and a professor for many years. He was glad to be done teaching and enjoyed his share of retirement travel, but he always sought to be engaged. While physically able, he repaired wheelchairs for a ministry. When that ended, he mentored young people in their faith. I have known others who took this time to pray with passion, to write notes of encouragement, and to share a testimony of faith. If you are blessed to be retired, how can you avoid growing weary in doing good? —Jon Opgenorth
As you pray, ask God for opportunities to serve.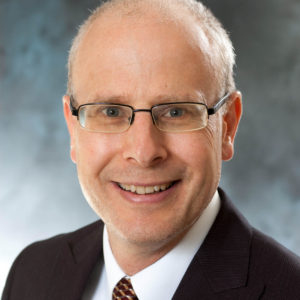 Rev. Jon Opgenorth serves as president of Words of Hope. Previously, he served for 18 years as senior pastor at Trinity Reformed Church in Orange City, Iowa. In preparation for ministry, he received a BA in Religion from Northwestern College, and an MDiv from Fuller Theological Seminary.