Read: Luke 9:51-56
His face was set toward Jerusalem. (v. 53)
With the arrival of summer, many churches send teams on short-term missions. Maybe you're getting ready to go or are supporting someone who's going. This requires preparing spiritually for the journey. The next ten days are designed to help you get ready. From Luke 9:51–10:20, we can gain insight into what it means to follow Jesus in that mission. God's mission isn't optional for followers of Jesus. The instruction to "go therefore and make disciples" (Matt. 28:19) applies to every believer in Jesus, wherever in the world we are, every day.
Jesus' journey begins with an ironclad resolve: "he set his face" (Luke 9:51). Luke picks up the prophecy of Isaiah 50:7, "But the LORD God helps me . . . therefore I have set my face like a flint." This is a decisive moment. Jesus knew the journey would end with resurrection from the dead, but only after a shameful death on a cross. God's mission is no walk in the park. This won't be easy.
When thinking about our participation in Jesus' mission, begin with the end in mind. It can be easy to get lost in pragmatic details like fundraising, what to pack, where we'll sleep, or the foods we'll eat. These are real, but not the ultimate. Jesus had a one-track mind: fulfill the mission of the Father by bringing salvation to the world. Begin by setting your mind on that, and then sing, "I have decided to follow Jesus—no turning back, no turning back."
As you pray, keep your eyes fixed on God's mission.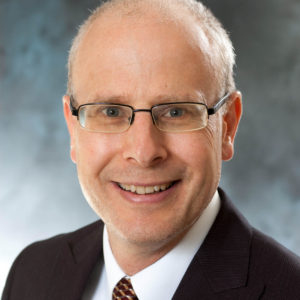 Rev. Jon Opgenorth serves as president of Words of Hope. Previously, he served for 18 years as senior pastor at Trinity Reformed Church in Orange City, Iowa. In preparation for ministry, he received a BA in Religion from Northwestern College, and an MDiv from Fuller Theological Seminary.