Read: Matthew 22:1-14
Invite to the wedding feast as many as you find. (v. 9)
Scott and Betsie's wedding day was unforgettable. I was their pastor that December morning when an unrelenting Iowa blizzard upended the well-choreographed day. One by one guests called to cancel. The reception band canceled. Even the caterer canceled! However, the couple were theater majors specializing in improv. So we improvised! The local Pizza Ranch arranged a wedding buffet. A friend with an iPod provided a dance playlist. Those who braved the snow had an amazing day.
The wedding feast of Jesus' parable was more than unforgettable to those who heard it. It was unbelievable. The guests were not hindered by the weather. They ignored and rejected the invitation, even killing the king's servants! Imagine subjects of the king rejecting such an invitation. Unheard of! Even more upsetting to the chief priests was that they understood that Jesus told this parable about them. He foretells their rejection of God's Son and God's choosing of outsiders to take their place at the very feast God prepared for them.
The good news for us is that the king's instruction to invite "as many as you find" (v. 9) hints at God's plan for the proclamation of the gospel to the ends of the earth (Matt. 28:19). We are now the invited ones! All we must do is put on the wedding clothes Jesus provides: "He has clothed me with the garments of salvation; he has covered me with the robe of righteousness" (Isa. 61:10). —Jon Opgenorth
As you pray, thank God for inviting you to the feast.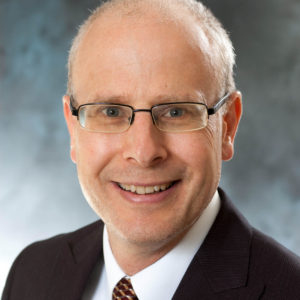 Rev. Jon Opgenorth serves as president of Words of Hope. Previously, he served for 18 years as senior pastor at Trinity Reformed Church in Orange City, Iowa. In preparation for ministry, he received a BA in Religion from Northwestern College, and an MDiv from Fuller Theological Seminary.