Read: John 10:10-18
I am the good shepherd. (v. 11)
What is it like to be a shepherd? It's a far cry from the quaint pictures in church nurseries, where clean-looking shepherds coddle fuzzy-wool lambs. Shepherding was tough, dirty, and risky. Long hot days were followed by cold nights keeping watch. David described how he fought off lions and bears to keep his father's flock safe (1 Sam. 17:34-35). The sheep had no idea how hard the shepherd worked or what risks he took.
Yet Jesus did not say, "I am the tough (or dirty or risk-taking) shepherd" but "the good shepherd." What makes his shepherding good? He was not like a hired hand who didn't know the sheep and ran away at the first whiff of trouble. As the good shepherd, Jesus knew his sheep by name (v. 3) and cared deeply for his own (v. 13). But mostly he was good because he chose to lay down his own life for his sheep (v. 18). It wasn't to kill a lion. It was to destroy the curse of sin and give abundant life to his sheep (v. 10).
We sheep have no idea how deep his goodness is. Hymn writer Elizabeth Clephane put it this way: "None of the ransomed ever knew / How deep were the waters crossed; / Nor how dark was the night that the Lord passed through / Ere He found His sheep that was lost." And so "God shows his love for us in that while we were still sinners, Christ died for us" (Rom. 5:8). Thanks be to God! —Jon Opgenorth
As you pray, thank Jesus for his goodness.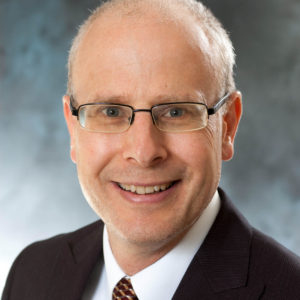 Rev. Jon Opgenorth serves as president of Words of Hope. Previously, he served for 18 years as senior pastor at Trinity Reformed Church in Orange City, Iowa. In preparation for ministry, he received a BA in Religion from Northwestern College, and an MDiv from Fuller Theological Seminary.