Read: John 14:1-7
I am the way, and the truth, and the life. (v. 6)
Today is Good Friday. Hardly anything about it could have seemed "good" to the disciples. Jesus hung on the cross for six hours. Peter denied him three times. Judas betrayed him. All the others fled. The night before, their hearts had been "troubled" (John 14:1). Who wouldn't have been? Jesus spoke in clear words on Thursday that he was going away, they could not follow, and he would lay his life down. Somehow all this was for God's glory (13:31-36). How could this be?
The scene has echoes of God speaking to Moses at the burning bush in Exodus 3. God told Moses how he was going to lead the Israelites out of Egypt. It was beyond Moses' comprehension. What kind of God could do that? God answered, "I AM WHO I AM" (Exod. 3:14). This claim by God provided Moses the personal assurance of God's presence and the powerful authority he would need to serve God.
Likewise, in response to the disciples' troubled hearts and wondering minds, Jesus declared, "I am the way, and the truth, and the life" (John 14:6). Jesus did not point us to the way we should go or tell us where to find truth or prescribe how to live. That's religion. Jesus offered more than that. He offered a relationship with the One who is. This claim provides us the same assurance of his presence and power that Moses experienced. That makes this Friday good indeed! —Jon Opgenorth
As you pray, thank Jesus for your relationship with him.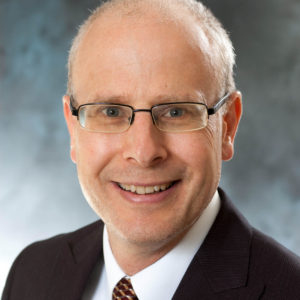 Rev. Jon Opgenorth serves as president of Words of Hope. Previously, he served for 18 years as senior pastor at Trinity Reformed Church in Orange City, Iowa. In preparation for ministry, he received a BA in Religion from Northwestern College, and an MDiv from Fuller Theological Seminary.