Read: John 9:1-25
One thing I do know. (v. 25)
Amid the whirlwind of questions, assumptions, and accusations, a man born blind received his sight. People in the text fixated on what they knew or wanted to know. The disciples wanted to know whose sin caused his blindness (v. 2). Neighbors wanted to know how his eyes were opened (vv. 8-12). The Pharisees wanted to know who the healer was and why he did it on the Sabbath (v. 16). The self-proclaimed certainty of the Pharisees was that Jesus must be a sinner, and they dismissed him as a Sabbath-breaker. The healed man they accused of "utter sin" (v. 34) and kicked out of the synagogue.
In the eye of the storm, however, the now-seeing man spoke with calm clarity: "One thing I do know, that though I was blind, now I see" (v. 25). Seeing is believing. A few verses later, he articulated the implications of his healing: "If this man were not from God, he could do nothing" (v. 33). Jesus could only be from God. Jesus said in verse 5, "I am the light of the world." The man's healing was a physical reality for him and spiritual reality for us.
This story invites us to reflect on our assumptions and seek the sight that only Jesus gives. The world spins with angry arguments and empty accusations. Such times give Christians an opportunity to claim the one thing we know to be true: "I was blind but now I see." May we be quick to shine God's light in the dark. —Jon Opgenorth
As you pray, ask God for eyes to see Jesus.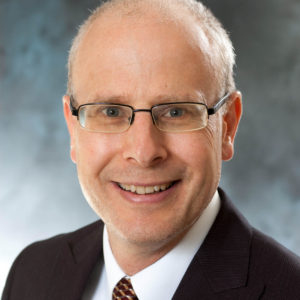 Rev. Jon Opgenorth serves as president of Words of Hope. Previously, he served for 18 years as senior pastor at Trinity Reformed Church in Orange City, Iowa. In preparation for ministry, he received a BA in Religion from Northwestern College, and an MDiv from Fuller Theological Seminary.