Read: Philippians 3:12-21
One thing I do. (v. 13)
The first time I drove a box truck, I asked my boss why there was no rearview mirror. He laughed, "Because there is no rear window. Don't look back." Of course! As I drove that summer, the mirror's absence became an illustration of Paul's words "forgetting what lies behind" (v. 13). In order for Paul to press on to the one thing that mattered (knowing Christ), he had to forget his past success and past failure. There can be no rear windows on the disciple's journey. The Sunday school song "I Have Decided to Follow Jesus" gets it right: "The world behind me, the cross before me."
We are easily distracted by the rearview mirror of life. I can overthink decisions, wondering what might have been if I had gone a different way. Some may rest too much on past success. Others get weighed down by past sins. Paul's past involved the arrest and murder of Christians. When Jesus converted Paul, some believers in Jerusalem did not trust him (Acts 9:26). But Paul did not live in the past. He strained toward what lay ahead (Phil. 3:13).
Is your rearview mirror too big? Where does your past keep you from pressing on in the way of Jesus? The church I attend uses an old prayer to help frame this longing. The line I love asks God, "Set us free from a past that we cannot change; open to us a future in which we can be changed" (Book of Common Worship, p. 88). Amen, indeed! —Jon Opgenorth
As you pray, ask God to help you forget the past.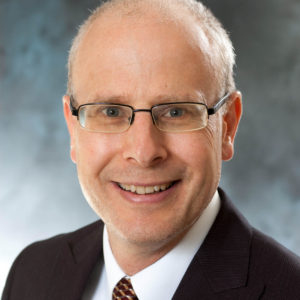 Rev. Jon Opgenorth serves as president of Words of Hope. Previously, he served for 18 years as senior pastor at Trinity Reformed Church in Orange City, Iowa. In preparation for ministry, he received a BA in Religion from Northwestern College, and an MDiv from Fuller Theological Seminary.