Read: Mark 10:17-22
You lack one thing. (v. 21)
The rich young man reminds me of myself in too many college classes when I would ask, "Professor, is this going to be on the test?" I wanted the A, and often got it, but missed the learning that came from studying the subject. This young man could check all the boxes when Jesus listed six of the Ten Commandments. The disciples in the crowd likely nodded approvingly, "This guy is good. He must be saved."
What Jesus said next must have surprised them. On Jesus' grading scale, the man received an incomplete: "You lack one thing" (v. 21). He obeyed all the outward, visible commandments: do not murder, do not steal, and the like. By all accounts, he was a good person, but Jesus knew his heart. His possessions ruled him as a god that demanded worship. He missed the most important commandment: "And you shall love the Lord your God with all your heart and with all your soul and with all your mind and with all your strength" (Mark 12:30).
The "one thing" he lacked was not so much the selling of possessions as it was missing the invitation of Jesus: "Come, follow me." It is good news that we do not need to prove ourselves to God by checking another box. No amount of wealth can satisfy our souls. No amount of good works can cover our sins. There is just one who can satisfy and save: Jesus. Jesus looks at us with the same love and makes the same invitation. —Jon Opgenorth
As you pray, accept Jesus' invitation to follow.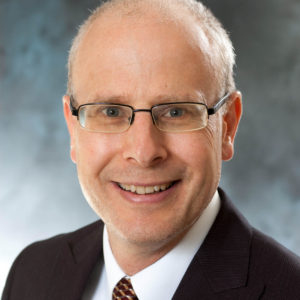 Rev. Jon Opgenorth serves as president of Words of Hope. Previously, he served for 18 years as senior pastor at Trinity Reformed Church in Orange City, Iowa. In preparation for ministry, he received a BA in Religion from Northwestern College, and an MDiv from Fuller Theological Seminary.