Read: 1 Kings 11:29-43
And Solomon slept with his fathers and was buried in the city of David. (v. 43)
Nathan the prophet stood boldly in the king's throne room and announced, "You are the man!" (2 Samuel 12:7). He publicly proclaimed David's sin of taking Bathsheba, Uriah's wife, and arranging to have Uriah killed in battle. David was struck to the core of his being. "I have sinned against the LORD," he confessed (v. 13). David's repentance is recorded for us in Psalm 51. He lost much because of his sin—but his relationship with God was restored.
Sadly, as we look at Solomon's end, we see no record of any such repentance. His rival, Jeroboam, is prophesied to take the majority of the kingdom away from Solomon's son. Solomon tries to hunt him down, but Jeroboam flees to Egypt. Then we are told that Solomon dies and is laid to rest with his fathers. But there is no prayer of repentance recorded for Solomon. We are left wondering what his spiritual state was when he died. We just don't know for certain.
Perhaps he did repent. Or perhaps we are supposed to ponder his end and take it as a warning. First Corinthians 10:12 puts it this way: "Therefore let anyone who thinks that he stands take heed lest he fall." Nobody is supposed to "coast" into heaven! Perseverance in the faith means continuing to love God with all of our heart, soul, strength, and mind. Solomon's end should be a warning for us all! —Laura N. Sweet
As you pray, remember to take heed lest you fall!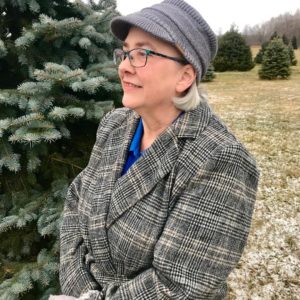 Laura N. Sweet is a wife, mother, grandmother, and former Christian schoolteacher from Midland, Michigan. She writes devotional material for both adults and children, and her work has appeared in more than a dozen publications.