Read: 1 Kings 3:1-9
Give your servant therefore an understanding mind to govern your people, that I may discern between good and evil. (v. 9)
I once read that when Lord Melbourne arrived to tell young Victoria that she was now queen of England, he read today's passage with her, encouraging her to seek wisdom from God. I hope this story is true, for I can think of no better advice for a young ruler—or really, for any one of us!
The Lord appears to Solomon in a dream, and says, "Ask what I shall give you" (v. 5). Imagine the temptation to ask for power, for vengeance on his enemies, or for great wealth. But Solomon is a young king—probably about twenty years old. He is overwhelmed with the weight of the kingdom; he feels his youth, telling the Lord that he is "but a little child" (v. 7). In humility, Solomon asks for wisdom to rule God's people, and the ability to discern good from evil. He is not up to the task on his own; he seeks God's wisdom and help to do the work God has called him to do.
Solomon is already showing wisdom by asking for the wisdom he knows he lacks! When we seek wisdom, we turn to God's Word for instruction, for correction, and for direction. The Scriptures "are able to make you wise for salvation through faith in Christ Jesus" (2 Timothy 3:15). There is no better place to seek wisdom than in the Word of God. —Laura N. Sweet
As you pray, humbly ask God for wisdom from his Word.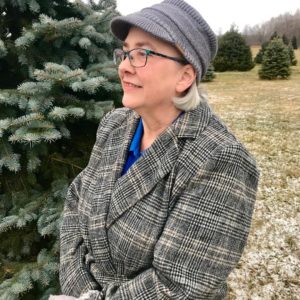 Laura N. Sweet is a wife, mother, grandmother, and former Christian schoolteacher from Midland, Michigan. She writes devotional material for both adults and children, and her work has appeared in more than a dozen publications.