Read: 1 Chronicles 28:1-12
Be careful now, for the LORD has chosen you to build a house for the sanctuary; be strong and do it. (v. 10)
One of the difficult things about beginning a new job is taking it over from someone else. It can be hard to fill another's shoes, especially if they were well-liked, and in the job for years. And if you have to finish projects someone else began—it can be intimidating!
Imagine how intimidating it was for Solomon to inherit the throne from his father, David. David was celebrated for being a warrior, known for his godliness, and beloved by his people. As he passes the kingdom to young Solomon, he also hands him the responsibility of constructing the temple in Jerusalem. David desired to do this project, but God chose Solomon to do the actual building. David knows his death is near, and so he charges Solomon publicly to "be strong and do it" (v. 10). He reminds him twice that God has chosen him specifically both to rule and to build the temple.
We all have responsibilities that at times can seem overwhelming. In some cases, they are not burdens we have personally chosen; they were placed on us by others. But even these tasks are really coming to us from God's providential hand, and he has promised to give strength to the weary. For this reason, we can ask God to "establish the work of our hands" (Psalm 90:17). Let's trust God's words: "be strong, and do it!" —Laura N. Sweet
As you pray, ask God for strength for your daily tasks.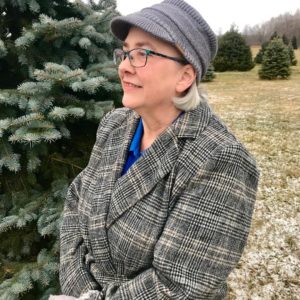 Laura N. Sweet is a wife, mother, grandmother, and former Christian schoolteacher from Midland, Michigan. She writes devotional material for both adults and children, and her work has appeared in more than a dozen publications.