Read: 1 Kings 3:16-28
They stood in awe of the king, because they perceived that the wisdom of God was in him to do justice. (v. 28)
They were an elderly couple now, but they had spent their entire lives serving the Lord together. While age had slowed them down, my husband and I loved to spend time with them. We were always blessed by the spiritual wisdom they possessed, which they shared with us whenever we got together.
Spiritual wisdom was also notable in King Solomon early in his reign. Our passage concerns two women who both claim the same infant as their own. Since it was impossible to determine which woman was speaking the truth, Solomon calls for a sword to divide the child. The real mother objects, saying the child should be given to the other woman so he may live. Her concern reveals her mother's heart, and her baby is returned. But while this situation is resolved, the real impact of Solomon's judgment is on the nation of Israel. The people realize that the king possesses God's wisdom to do justice, and it inspires their trust.
Do people recognize God's wisdom in the things we say? Do we ever share the Scriptures with others? Does God's Word influence our actions and attitudes? The more we read and study God's Word, the more we'll reflect his wisdom to ourselves and to others. Let's strive to be people in whom others can recognize the wisdom of God at work! —Laura N. Sweet
As you pray, ask God to reveal his wisdom to you and to others who know you.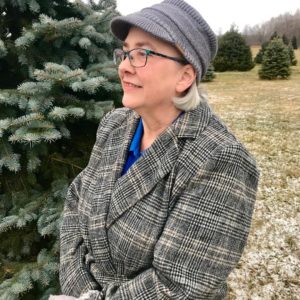 Laura N. Sweet is a wife, mother, grandmother, and former Christian schoolteacher from Midland, Michigan. She writes devotional material for both adults and children, and her work has appeared in more than a dozen publications.