Read: 1 Kings 11:1-13
And the LORD was angry with Solomon, because his heart had turned away from the LORD, the God of Israel, who had appeared to him twice. (v. 9)
In the book of Proverbs, which is attributed to Solomon, we read, "Above all else, guard your heart, for everything you do flows from it" (4:23 NIV). Kings were warned that they must not take many wives for this very reason—to guard their hearts: "And he shall not acquire many wives for himself, lest his heart turn away" (Deuteronomy 17:17).
Solomon knew this command. And God himself had warned Solomon twice about worshipping false gods. Yet here in 1 Kings 11 we see the "wisest man on the earth" making very unwise choices later in life! Did he think, as king, that the rules didn't apply to him? Did he believe that he was too wise to fall into the sin of idolatry? Did his heart just grow cold towards God? We don't know. What we do know is that, because of his sin, God will rip most of the kingdom from his son. And Solomon's days of peace are over, as the Lord raises up foes like Jeroboam against him.
Hebrews 3:14 encourages us to "hold our original conviction firmly to the very end" (NIV). Solomon's fall reminds us of the importance of persevering in the faith. Our story isn't over—until it's over. May our story end better than Solomon's. —Laura N. Sweet
As you pray, ask for God's help in persevering in the faith.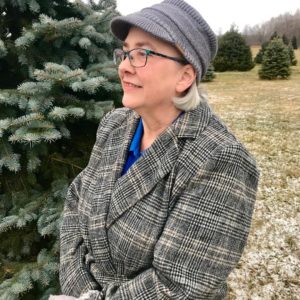 Laura N. Sweet is a wife, mother, grandmother, and former Christian schoolteacher from Midland, Michigan. She writes devotional material for both adults and children, and her work has appeared in more than a dozen publications.