Read: Ephesians 4:17-24
. . . to be renewed in the spirit of your minds . . . (v. 23)
Paul makes spiritual growth sound as easy as taking off some old clothes and putting on a new spring outfit. If only it were so! I accepted Christ more than four decades ago and I still have a long way to go toward consistently exhibiting "likeness of God in true righteousness" (v. 24). Becoming more like Christ is not a simple act of willpower to change. There must be something more.
That something more is somehow received as we obey the command to "be renewed in the spirit of your minds" (v. 23). Note, however, the passive verb. We do not do renewal; renewal comes from outside ourselves. It's like a caterpillar spinning a cocoon where nature transforms it into a butterfly. We don't sit idle and wait for perfection before putting on the new. Rather, Paul has in mind day-by-day, week-by-week, faithful rhythms of giving time to God. That's how God's Spirit refreshes our spirit as God's Word seeps into the marrow of our bones; it's also how Jesus satisfies our deepest longings.
Think of daily devotions, weekly worship, and times of solitude as little "cocoons" where renewal takes place. Over time we will be changed. We "are being transformed into the same image [of Christ] from one degree of glory to another" (2 Corinthians 3:18). The one who began a good work in you will see it through to completion (Philippians 1:6). So do your part by giving him time today. —Jon Opgenorth
As you pray, ask for God to bring renewal to your spirit.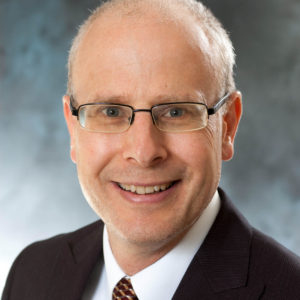 Rev. Jon Opgenorth serves as president of Words of Hope. Previously, he served for 18 years as senior pastor at Trinity Reformed Church in Orange City, Iowa. In preparation for ministry, he received a BA in Religion from Northwestern College, and an MDiv from Fuller Theological Seminary.