Read: Ephesians 4:25-32
And do not grieve the Holy Spirit of God. (v. 30)
This passage offers myriad dos and don'ts. The essence, however, is to "not grieve the Holy Spirit of God" (v. 30). I used to think this was some hidden, unforgivable sin. When I studied this verse in seminary, my colleagues debated what it could be. The exercise felt a little like navigating Willie Wonka's chocolate factory, where the winner finds out at the end that one little mistake disqualified him from the prize.
That way of thinking makes God seem like a boss bent on finding an employee's error or an accountant auditing the entries of our checkbook. God's grief is different. To "grieve the Holy Spirit" is more akin to a spouse being wounded by infidelity. When we believe in Jesus, we are "sealed for the day of redemption" (v. 30). In effect, that seal is marriage because Scripture often calls the church the "bride of Christ" (see Ephesians 5:25-33; Revelation 21:1-4).
My sin is not an error; it is an affair with a false lover. God says in Jeremiah 2:13, "My people have committed two evils: they have forsaken me, the fountain of living waters, and hewed out cisterns for themselves, broken cisterns that can hold no water." Knowing the essence of my sin fosters repentance in my heart. Thankfully, God is not like an upset boss or an angry accountant. God is a true lover who welcomes the repentant home. "Return . . . I will not be angry forever" (Jeremiah 3:12). —Jon Opgenorth
As you pray, honestly confess your sin before God.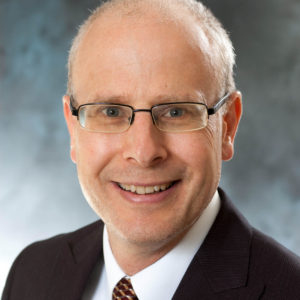 Rev. Jon Opgenorth serves as president of Words of Hope. Previously, he served for 18 years as senior pastor at Trinity Reformed Church in Orange City, Iowa. In preparation for ministry, he received a BA in Religion from Northwestern College, and an MDiv from Fuller Theological Seminary.