Read: Nehemiah 6:1-15
And I sent messengers to them, saying, "I am doing a great work and I cannot come down." (v. 3)
Near the end of his first letter to the Corinthians, Paul encourages the believers to "be watchful, stand firm in the faith, act like men, be strong" (16:13). Nehemiah is one of the Old Testament's best examples of what that means: his resolute faith and courage in the face of opposition were unwavering. Jerusalem's enemies were persistent, but Nehemiah was more persistent in his goal to rebuild the walls.
As the work neared completion, Sanballat, Tobiah, and the others continued to try to thwart it. Pretending a desire to negotiate, they invited Nehemiah to meet them away from the city. Nehemiah refused to give them the time of day. "I am doing a great work and I cannot come down," was his only response to them. When they threatened to tell the king that he was leading a rebellion, he was not intimidated. (He knew the king personally, after all!) Finally, they hired someone to tell him that assassins were coming for him, and his only recourse was to hide in the temple. But Nehemiah wasn't a Levite; entering the temple would be cowardly and even sinful for him. Once again, Nehemiah was neither frightened nor shaken in his purpose. He was strong and stood firm in the faith.
The end result? The wall was completed in a miraculous 52 days! Nehemiah never doubted God would be faithful among the ruins. And then, suddenly, the ruins were no more. —Laura N. Sweet
As you pray, ask for strength to stand firm in the faith.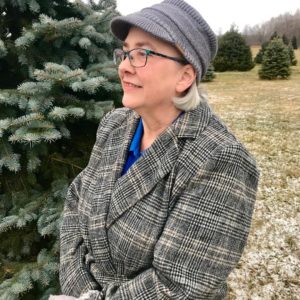 Laura N. Sweet is a wife, mother, grandmother, and former Christian schoolteacher from Midland, Michigan. She writes devotional material for both adults and children, and her work has appeared in more than a dozen publications.