Read: Nehemiah 4:1-16
Do not be afraid of them. Remember the Lord, who is great and awesome. (v. 14)
Finally, some progress! The Jews in Jerusalem now had an effective leader in Nehemiah and a workforce of volunteers. They had a plan, and the walls were beginning to go up. But, almost as if on cue, their enemies showed up to cause problems. Would the work grind to a halt, as it had decades before, or would they hold strong to repair the ruins?
We see the challenges unfold for Nehemiah. The enemies of Jerusalem, led by Sanballat and Tobiah the Ammonite, began by insulting "these feeble Jews" (v. 2) and their pitiful attempts to rebuild the wall. Nehemiah responded by praying (vv. 4-5). Once the wall was halfway finished, their enemies turned to threats and plotted to attack the city and cause confusion. Nehemiah and the people prayed even more. When the people themselves became discouraged by the work, and the rumors of attack continued, Nehemiah refused to be intimidated. He armed the workers and stationed them along the wall (vv. 9, 13). Then he encouraged the people, reminding them that they didn't need to be afraid because their God was "great and awesome" (v. 14)!
Nehemiah was resolute. He refused to be discouraged. He didn't fix his eyes on the enemy or on the ruins around him. He fixed his eyes on God, despite the enemy's persistence. Meanwhile, the work continued, the walls kept going up—and Sanballat and Tobiah became more desperate. —Laura N. Sweet
As you pray, fix your eyes on Jesus, and not on your circumstances.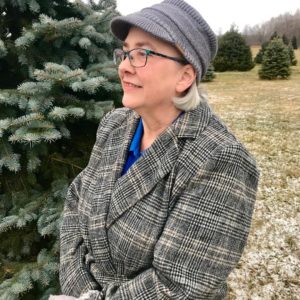 Laura N. Sweet is a wife, mother, grandmother, and former Christian schoolteacher from Midland, Michigan. She writes devotional material for both adults and children, and her work has appeared in more than a dozen publications.