Read: Ezra 7:1-10
Ezra had set his heart to study the Law of the Lord, and to do it and to teach his statutes. (v. 10)
Eighty years after the first group of exiles had arrived to rebuild and resettle Jerusalem, another company of Jews returned to their homeland. This group included priests, singers, gatekeepers, and other temple servants—ready, now that the temple was rebuilt, to lead Israel in the worship of their God. But foremost in this company was Ezra the priest.
Ezra was the "real deal"—a Levitical priest in every sense of the word. His lineage, given in verses 1-5, went back to Aaron the priest. He was a scholar, "skilled in the Law of Moses that the LORD, the God of Israel, had given" (v. 6). But Ezra's knowledge of the Law was more than academic; verse 10 states that Ezra not only "set his heart to study the Law of the LORD," but also to do what it said! Moreover, this priest was determined to teach God's law to the exiles in Jerusalem. Artaxerxes authorized his mission, but it was God who sent Ezra to his faithful among the ruins—to bring repentance, reform, and encouragement to their souls.
"The good hand of his God was on him" (v. 9). Ezra had a big task, but his desire to know God's Word, to do it, and to teach it made him the right man for the job. The same desire can equip us to do whatever we are called to do. —Laura N. SweetAs you pray, seek to know God's Word and to do it.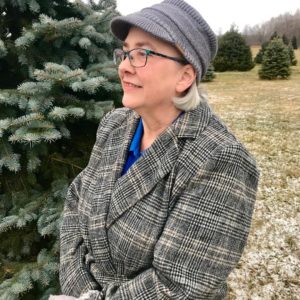 Laura N. Sweet is a wife, mother, grandmother, and former Christian schoolteacher from Midland, Michigan. She writes devotional material for both adults and children, and her work has appeared in more than a dozen publications.