Read: Matthew 27:57-66
Mary Magdalene and the other Mary were there, sitting opposite the tomb. (v. 61)
Sometimes God seems silent. A dream is crushed. A loved one dies. A diagnosis disrupts. What do we do when God is silent? Nowhere does God seem more absent than the Saturday of Holy Week. Our Lord was dead. Fear was closing in. The disciples, in their fear, had already fled (v. 56). The chief priests and Pharisees, in their fear, sought damage control. They violated their own Sabbath and conspired with Pilate to cover up any possible resurrection fraud (v. 64).
Joseph and the women had to have been afraid, but they reacted differently. The women stayed in the scene. They were there when Jesus died (v. 55). They were there when Joseph laid him in the tomb (v. 61). Perhaps they identified with David: "I waited patiently for the LORD" (Ps. 40:1). Rather than flee, Joseph took a step of faith. He did what Jewish tradition required. He buried the body before sundown of the Sabbath. He couldn't imagine resurrection, yet he walked "by faith, not by sight" (2 Cor. 5:7).
Where are you experiencing a disquieting fear and the silence of God? Receive from the women and from Joseph. Be present in the moment, no matter how fearful. You are not alone. Even in your fear, God promises, "Fear not, for I am with you" (Isa. 41:10). And then take the next step by faith, even if you cannot imagine resurrection. Take courage, dear saints, Sunday is coming! —Jon Opgenorth
As you pray, sit in stillness with the Holy Spirit.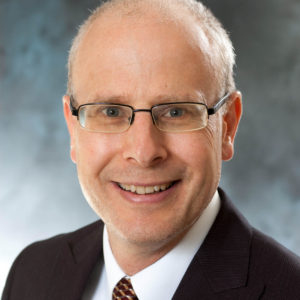 Rev. Jon Opgenorth serves as president of Words of Hope. Previously, he served for 18 years as senior pastor at Trinity Reformed Church in Orange City, Iowa. In preparation for ministry, he received a BA in Religion from Northwestern College, and an MDiv from Fuller Theological Seminary.