Read: Matthew 25:31-46
As you did it to one of the least of these my brothers, you did it to me. (v. 40)
As people, we are often impressed by the "grand gestures" of others—the one-time heroic act, the great sacrifice on another's behalf. While these can be awe-inspiring, our lives are generally made up of more mundane moments that are important as well. Christ's story of the final judgment underscores that it's the countless little acts of kindness and hospitality that truly reflect our love for Jesus and for his people. And these matter so much!
As Christ the King gathers his people from among the nations, he welcomes them into "the kingdom prepared for [them] from the foundation of the world" (v. 34). He then lists the many kindnesses shown to his brothers—which the King says are the same as if they were done for him personally. This list includes many acts of hospitality: feeding the hungry, giving drink to the thirsty, welcoming strangers, visiting those who are sick or in prison. The righteous do not inherit the kingdom because of these good works, but their works are evidence of their changed hearts and desire to love others. When we reach out in kindness to the needy, especially to our brothers and sisters in Christ, it's as if we are being kind to Jesus himself.
These little acts of compassion will be rewarded for all eternity! The small things are the big things in the kingdom of God as we faithfully serve him by serving others. —Laura N. Sweet
As you pray, ask for God's help to faithfully serve others.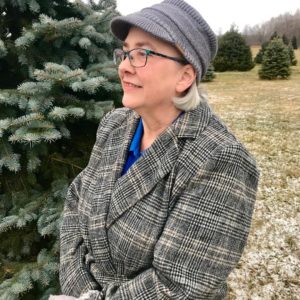 Laura N. Sweet is a wife, mother, grandmother, and former Christian schoolteacher from Midland, Michigan. She writes devotional material for both adults and children, and her work has appeared in more than a dozen publications.