Read: 1 Thessalonians 2:1-12
We have been . . . entrusted with the gospel. (v. 4)
My grandson Elias was born earlier this year. His lungs were not getting enough oxygen, so he spent two weeks in the NICU. While visiting him, we met some extraordinary volunteers. Known as "The Rocking Grandmas," these women give their time to hold and feed babies when the parents cannot be there. Obviously, they love babies, but they do it without pay and with great tenderness. They endure the long nights of crying and the messes babies can make because they know what a baby needs and care deeply for each child to become well.
This is, I sense, what Paul felt when he shared that he and others were "approved by God to be entrusted with the gospel" (1 Thess. 2:4). Paul and Silas had just been beaten in Philippi for preaching Christ (v. 2). This suffering did not stop them. It only increased their boldness to share in Thessalonica. When people responded, they nurtured them like the "Rocking Grandmas," or as Paul put it, "like a father with his children" (v. 11). It was not a burden because the new believers had become very dear to them.
The gospel of Jesus is a precious gift entrusted to us. When God gives us this gift, we're entrusted with good news that must be shared. Who did God entrust to bring it to you? With whom will you share this good news? May you and I care for them like a rocking grandma or a tender father. —Jon Opgenorth
As you pray, thank God for the ones who brought you the gospel.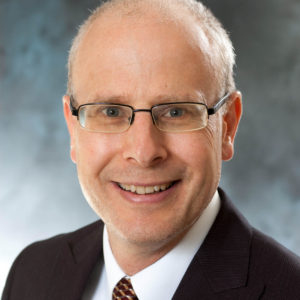 Rev. Jon Opgenorth serves as president of Words of Hope. Previously, he served for 18 years as senior pastor at Trinity Reformed Church in Orange City, Iowa. In preparation for ministry, he received a BA in Religion from Northwestern College, and an MDiv from Fuller Theological Seminary.