Read: John 2:1-12
And his disciples believed in him. (v. 11)
I find it quite human that the first request Jesus received sought to get someone out of a jam. A Jewish wedding lasted several days. It would bring embarrassment if the host ran out of wine. Jesus solved the problem with a miracle. But as is the case in John's gospel, there's more to see than tap water becoming award-winning wine. This is a sign intended to bring about belief in Jesus (John 2:11). The sign points to the past and hints at the future.
The stone jars contained water used to wash hands in obedience to Old Testament law. Faithful Jews repeated this ritual daily, but it gave no permanent solution to the problem of sin and the burden of guilt. The sign of ceremonial water turned into good wine hints at the cross to come. In the last supper, Jesus offered bread and wine to his disciples as symbols of his body and blood offered for the complete and total forgiveness of sins. This good wine provided what the old rituals lacked. "For the law was given through Moses; grace and truth came through Jesus" (John 1:17).
That the sign happened at a wedding also points to the nature of God's eternal kingdom. The ultimate wedding feast is pictured in Revelation's vision when the New Jerusalem comes down out of heaven "as a bride adorned for her husband" (Rev. 21:2). No more empty rituals. No more guilt. What Jesus brought is better, so much better. With the disciples at Cana, may we join in believing. —Jon Opgenorth
As you pray, place your belief in Jesus.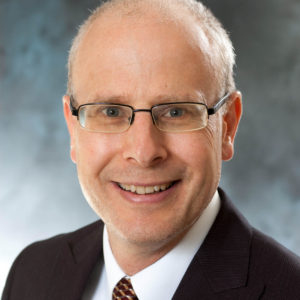 Rev. Jon Opgenorth serves as president of Words of Hope. Previously, he served for 18 years as senior pastor at Trinity Reformed Church in Orange City, Iowa. In preparation for ministry, he received a BA in Religion from Northwestern College, and an MDiv from Fuller Theological Seminary.