Read: John 1:1-18
He gave the right to become children of God. (v. 12)
The opening paragraphs of John's gospel contain staggering claims about who Jesus is, why he was born, and how he changes us. Read slowly. Gaze at it as you would the Milky Way on a moonless night away from artificial light. It's too much to comprehend without someone telling us what we're seeing.
John claims that Jesus was the very Word of God and was God himself in the flesh (John 1:1, 14). This Jesus existed from the beginning of all eternity with God, and all of life was somehow created only through him (vv. 2-3). It was this Jesus who is God in human flesh, living amidst our broken world and yet has all the glory of God in his being. This Jesus came to "enlighten everyone" (v. 9) so that all who believe in his name become children of God (v. 12).
Is not your breath taken away? Such claims are incomprehensible without someone telling us what we are seeing. This is why John wrote: "That you may believe that Jesus is the Christ, the Son of God, and that by believing you may have life in his name" (20:31). In staggering claims and powerful signs, John invites us to believe in this Jesus as Lord and Savior. As we head toward the cross and the empty tomb this month, I invite you to a journey of gazing in wonder at the glory of Jesus. —Jon Opgenorth
As you pray, ask God for eyes to see Jesus.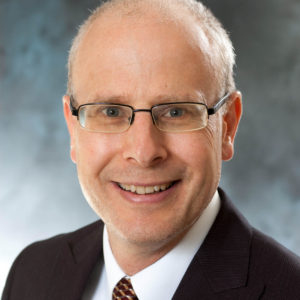 Rev. Jon Opgenorth serves as president of Words of Hope. Previously, he served for 18 years as senior pastor at Trinity Reformed Church in Orange City, Iowa. In preparation for ministry, he received a BA in Religion from Northwestern College, and an MDiv from Fuller Theological Seminary.