Read: Romans 9:19-29
Those who were not my people I will call "my people." (v. 25)
In today's passage, Paul deals with a challenging question about God's mercy: why are some saved and others are not? It's a question that Paul argues is essentially unanswerable in human terms. It's like a piece of clay asking the potter, "Why have you made me like this?" (v. 20). The lump of clay doesn't understand the potter's purpose. Likewise, God's ways are beyond us: "The LORD is the everlasting God . . . his understanding is unsearchable" (Isa. 40:28).
Instead, Paul focuses our gaze on God's promise spoken through the prophet Hosea: "Those who were not my people I will call 'my people'" (Rom. 9:25). The mystery of God's mercy means that we who have no claim to belong to God's family are now included because of God's sovereign plan. I sometimes take this for granted. And then God shows me this truth through people I meet.
Three years ago in Niger I met a woman who was a new believer in Jesus. Her family rejected her, abandoning her and her baby. With no people to call her own, she sought out the preacher whose voice she heard on the radio. When the church learned her story, a family welcomed her into their home. Two years later she finished Bible school and married a Christian man. Today she shares the hope of Jesus with women in similar situations. She wants them to know the second half of verse 25, "her who was not beloved I will call 'beloved.'" —Jon Opgenorth
As you pray, thank God for including you in his family.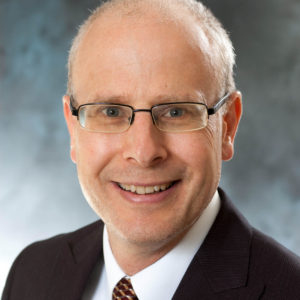 Rev. Jon Opgenorth serves as president of Words of Hope. Previously, he served for 18 years as senior pastor at Trinity Reformed Church in Orange City, Iowa. In preparation for ministry, he received a BA in Religion from Northwestern College, and an MDiv from Fuller Theological Seminary.