Read: 1 Corinthians 15:12-20
But in fact Christ has been raised from the dead, the firstfruits of those who have fallen asleep. (v. 20)
There is an interactive website where people are invited to share their life story, but you are limited to six words. Some entries are poignant, such as, "I play spin the bottle alone." Or "I still make coffee for two." Some entries are upbeat, such as, "Secret of Life: Marry an Italian." Or "Bald, I treasure hairs in soup." And my favorite: "She's the Juliet of my balcony." You can say a lot in six words.
There are approximately three-quarters of a million words in the Bible, yet the entire book might well be distilled to six words: Jesus is risen from the dead. We've all heard the saying, "Don't put all your eggs in one basket." Usually, that's good advice. But Christianity puts all its eggs in one basket, an Easter basket: Jesus is risen from the dead. No wonder Paul said, with a gasp of incredulity, "How can some of you say that there is no resurrection of the dead?" Remove the resurrection and the entire Christian edifice comes crashing down.
But Christ is risen! There is a lot of sadness in this world, a lot of despair. But just as all the water in the ocean cannot sink a ship, unless it gets inside, so all the despair in the world cannot sink you, unless it seeps into you. Don't allow that to happen. Don't despair. Remember: Jesus is risen from the dead! —Lou Lotz
As you pray, praise God for Jesus' resurrection.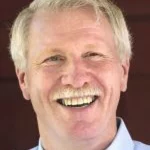 Rev. Lou Lotz is a recently retired Reformed Church pastor. Lou and his wife Mary Jean live in Hudsonville, Michigan.