Read: 1 Corinthians 1:10-13
I appeal to you, brothers, by the name of our Lord Jesus Christ, that all of you agree, and that there be no divisions among you. (v. 10)
Sometimes I think about how divided the Christian church has become. Thousands of different churches; thousands of denominations. How come a divine structure has to keep paying bills for alterations and repairs?
Paul visited the church in Corinth around AD 50, barely twenty years after the death and resurrection of Christ, and already the Christian community had become terribly splintered. The Corinthian Christians had divided themselves up based on their favorite evangelist, and Paul sounded like an exasperated babysitter trying to enforce a ceasefire among fractious siblings: "Can't you please try to get along?"
Among Christians, there doesn't have to be uniformity. But there ought to be unity, and a recognition that we have more in common with other believers than anything that might divide us. By all means you should value your religious tradition, but remember that your ultimate allegiance is to the Lord. I hope you think well of your pastor, but never put any human leader where Christ alone should stand. At my first church, I copied Psalm 133:1 onto a slip of paper and slid it beneath the glass on my desktop, so I'd see it every day: "Behold, how good and pleasant it is when brothers dwell in unity!" I need to do that again. —Lou Lotz
As you pray, ask the Father to give you a spirit of unity.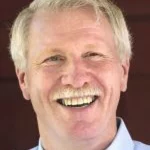 Rev. Lou Lotz is a recently retired Reformed Church pastor. Lou and his wife Mary Jean live in Hudsonville, Michigan.