Read: Psalm 27:1-6
. . . that I may dwell in the house of the LORD. (v. 4)
If you could ask God for one answered prayer, what would it be? When I asked an old pastor that question, he quoted Psalm 27:4. He caught me a bit off guard but shouldn't have. I confess that having one surefire answer to prayer makes me imagine myself as Disney's Aladdin having a wish granted from the genie in the bottle: the health and well-being of my family, sufficient resources for retirement, or the like.
Psalm 27 tells us the one thing David did ask God for. Adversaries assailed him. An army camped against him. War seemed imminent. Yet he did not ask here for the crushing of his foes, though I'm sure he desired that. Above all else, David's one thing was "that I may dwell in the house of the LORD all the days of my life" (v. 4).
Why? The ultimate reason you and I and every human being were made is for communion with God, who created us. Ever since Adam and Eve ate the fruit and were cast out of Eden, there has been a hole in the human heart that can only be filled and thus ultimately satisfied with the presence of God. Augustine wrote, "You have made us for yourself, and our heart is restless until it rests in you."
And friend, because of Jesus' death on the cross, we are granted the answer to David's prayer. Whatever worry troubles you, whatever success you desire, nothing compares to the gift of God's presence. —Jon Opgenorth
As you pray, thank God for giving you Jesus.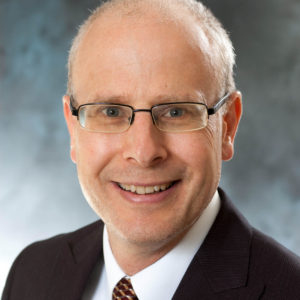 Rev. Jon Opgenorth serves as president of Words of Hope. Previously, he served for 18 years as senior pastor at Trinity Reformed Church in Orange City, Iowa. In preparation for ministry, he received a BA in Religion from Northwestern College, and an MDiv from Fuller Theological Seminary.