Read: Psalm 96
Declare his glory among the nations, his marvelous works among all the peoples! (v. 3)
We have considered many of the unique qualities of God in the past couple of weeks, including his holiness, wisdom, strength, and eternality. We have rejoiced in his unchanging love and faithfulness towards us, and we have peeked into the mysteries of the Trinity, and of Christ as the God-man. Our only conclusion must be that God is beautiful, he is good, and he is glorious!
Psalm 96 is a call to worship God and to declare his glory—not just to Israel but to all the nations of the earth. All the peoples were to ascribe to the Lord "the glory due his name" (v. 8). But it wasn't just people who rejoiced in God's glory, in the "splendor and majesty" and "strength and beauty" that were always before him (v. 6); the psalmist called upon all nature to rejoice! The earth and the sea, the fields and everything in them were praising God; the trees of the forest sang for joy. All creation was witness—God was great and glorious, and his works were marvelous throughout the ends of the earth.
Our glorious God reigns over the earth in holiness and righteousness. Look for ways to glorify his name today—within your own heart, and among your family and friends. Imagine the day when all creation will sing the praises of our triune God—Father, Son, and Holy Spirit. What a great and glorious day that will be! —Laura N. Sweet
As you pray, praise our glorious God for all of his divine attributes!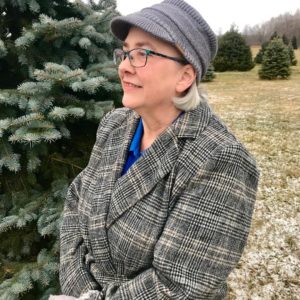 Laura N. Sweet is a wife, mother, grandmother, and former Christian schoolteacher from Midland, Michigan. She writes devotional material for both adults and children, and her work has appeared in more than a dozen publications.