Read: 1 Kings 10:14-29
Thus King Solomon excelled all the kings of the earth in riches and in wisdom. (v. 23)
In Psalm 145:13 we read, "The LORD is faithful in all his words and kind in all his works." Certainly he was faithful to the promises he made to Solomon. In 1 Kings 3 we read about Solomon's prayer for wisdom, and how it pleased the Lord. God promised to bless Solomon not only with wisdom, but with riches and honor and long life, "so that no other king shall compare with you, all your days" (1 Kings 3:13). Today's reading confirms these blessings to Solomon.
Solomon is king during a time of great peace, and great wealth. His shields are made of gold. Even his drinking vessels are pure gold, for silver was so common it was "not considered as anything in the days of Solomon" (v. 21). His marvelous throne is made of ivory and overlaid with gold. His stables are filled with fine steeds and imported chariots. All of these things point to God's faithfulness in blessing Solomon as he promised. Truly there was no king who could compare with him!
But—the Lord has told Solomon several times that he would continue to bless Solomon's house only if he and his sons are faithful in following his commandments. And God has warned Solomon of the dangers of idol worship. When Solomon strays from the Lord, it is not because God has been unfaithful to his promise. It is because of Solomon's sinful and idolatrous heart. —Laura N. Sweet
As you pray, confess your own lack of faithfulness to God.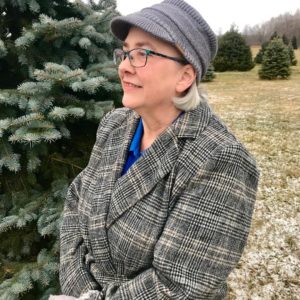 Laura N. Sweet is a wife, mother, grandmother, and former Christian schoolteacher from Midland, Michigan. She writes devotional material for both adults and children, and her work has appeared in more than a dozen publications.