Read: Psalm 23
For the Lord God says this: "Behold, I Myself will search for My sheep and look after them." (Ezekiel 34:11 NASB)
While at a store with my family when I was a little girl, a well-meaning father of a child who closely resembled me picked me up thinking I was his. It took but a moment for me to decide I indeed was not his, and I let everyone around me know! My dad was soon at my side, and while the parents shared a chuckle, I nestled into a familiar shoulder.
Psalm 23 is one of the most comforting portions in the entire Bible. We are assured that no matter what we face, we are under the care of the Good Shepherd. This shepherd is the only one who can truly meet our every need, provide us rest, and make us more like him. He is the shepherd we know, the same shepherd who sought us out from the beginning.
When we are traveling through the worst of times, God keeps us moving forward. When we feel our backs are to the wall, our Good Shepherd pulls out a chair at his banquet table and invites us to have a seat. Under his care, we can be sure of his blessings in our life and our place in his presence forever.
Do you know this comfort? Do you know this shepherd? If not, rest assured he is seeking you. If you put your faith in him, he will meet your every need now and forevermore! —Joy Petroelje
As you pray, praise God that with him we shall not want.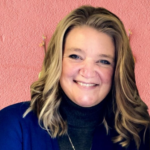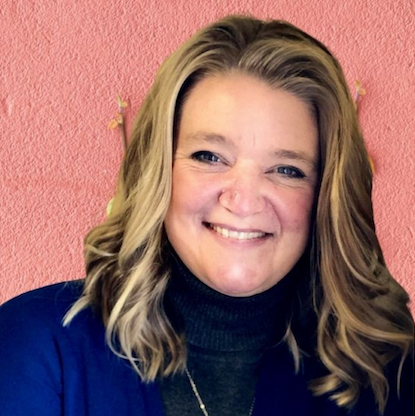 Joy Petroelje is the director of a nonprofit human services organization. She and her husband Steve have three sons and live near Grand Rapids, Michigan. In addition to family time and her work in nonprofit administration, Joy enjoys reading, writing, and running.