Read: Ezra 10:1-15
We have broken faith with our God . . . but even now there is hope for Israel in spite of this. (v. 2)
When you drive past the rescue mission in my hometown, you see one word prominently displayed by the entrance. Hope is offered to those who come there. Sin is a destroyer, and repentance and restoration can be difficult and painful. But hope is at the center of all new beginnings.
The people of Jerusalem were so moved by Ezra's grief that they, too, gathered together to weep bitterly. In the midst of this mourning, Shecaniah reminded them that, although the nation's sin was great, there was still "hope for Israel in spite of this" (v. 2). A special assembly was called in Jerusalem. There, in the pouring rain, they vowed to separate themselves from the nations by putting away their foreign wives. This would be a messy, painful process. Each situation was judged on a case-by-case basis; no doubt some women had already converted to the Jewish religion (see Ezra 6:21). This process was necessary to keep Israel separate and holy—the nation chosen by God to bring the Messiah to the whole world.
Those who come to Christ in faith soon realize that it isn't easy to leave behind a lifetime of sinful choices and their consequences. There will be pain, misunderstanding, and perhaps even broken relationships in the process. It's the hope of a new beginning that moves us forward—knowing it's all worth it for a right relationship with God. —Laura N. Sweet
As you pray, remember the hope you have in Christ Jesus.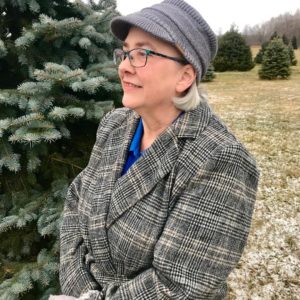 Laura N. Sweet is a wife, mother, grandmother, and former Christian schoolteacher from Midland, Michigan. She writes devotional material for both adults and children, and her work has appeared in more than a dozen publications.