Read: Luke 1:26-38
For nothing will be impossible with God. (v. 37)
God is bigger than we think. Perhaps we think something is impossible. Perhaps the textbooks of scientific theory declare it's impossible. Perhaps loss or anger or unforgiveness makes us feel it's impossible. Perhaps the distance between God and the people he loves seems impossible—but this promise invites us to imagine a God more creative than whatever we can imagine in our wildest moments. A God who cannot be put into a box. A God promising it will happen if he says so. The Amplified Bible translates our key verse like this: "For with God nothing is ever impossible and no word from God shall be without power or impossible of fulfillment"—and I've seen evidence of this promise in my own life.
This is the God of gods who spoke the world into being, who called light out of darkness and order out of chaos. The Uncreated One who created everything we see. The Redeemer who, after sin brought death into the world, incarnated himself in human flesh, laid down his life, and purchased new life for us. We are just tiny specks in the cosmos, each one a soul among billions. Yet God promises that every word he has spoken over our world and lives has power and will be brought to fulfillment.
Perhaps nothing else needs to be said—there's just a lot needing to be done in our heads and hearts to get us ready to trust a God like that! —Amy Clemens
As you pray, ask to have your heart and mind expanded for more of such a big God.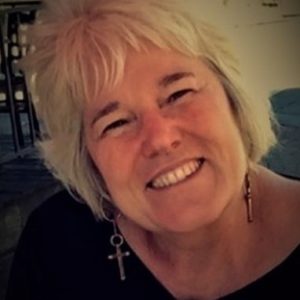 With a bachelors in journalism from Texas Tech University and a masters from Western Theological Seminary, Amy Clemens enjoys all things writing, particularly about the life of faith. She is blessed with a family that includes husband Fred, five children, and five grandchildren.
Amy has just published her first book, "Walking When You'd Rather Fly: Meditations on Faith After the Fall," which weaves her journey from childhood abuse toward healing and spiritual growth with a practical theology for the big story of God. You can find out more about the book and author at walkingwhenyoudratherfly.com.