Read: Luke 15
We had to celebrate and be glad, because this brother of yours . . . was lost and is found. (v. 32 NIV)
There's nothing like being lost to make you feel vulnerable. Jesus tells three stories back-to-back to help the religious snobs of his day reexamine their contempt for "lostness." We encounter lost sheep, lost coins, and a lost son, and each story ends with a celebration, which likely deepened the frowns of the frowny-faced elite. "How about some discipline," they wonder, "for those with a proclivity for wandering off?"
Is it possible we attach unseemly baggage to the word lost? Does it become a label, a category, a judgment? Jesus used it to describe those who have faith but have lost their way. In each story, he ascribed great value to what was lost as evidenced by the great joy that followed rediscovery. In the end, Jesus said the finding was a lot like a joyous resurrection.
I've been lost a few times in my life, and I'm grateful there was a Great Shepherd and a few other souls who came looking. Like a sheep, I've wandered away from safety; like a coin, been swept under the rug. I've even awakened to find myself metaphorically eating what was fit only for pigs. The good news for those of us who get lost is that we have a God who always knows where we are. We are on his radar even if we think we've fallen off the grid. —Amy Clemens
As you pray, consider the times you've felt lost only to be found again by the Great Shepherd. Celebrate those times.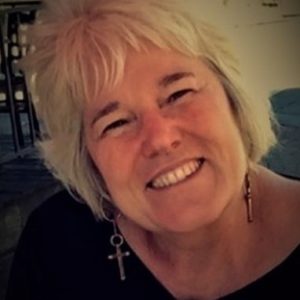 With a bachelors in journalism from Texas Tech University and a masters from Western Theological Seminary, Amy Clemens enjoys all things writing, particularly about the life of faith. She is blessed with a family that includes husband Fred, five children, and five grandchildren.
Amy has just published her first book, "Walking When You'd Rather Fly: Meditations on Faith After the Fall," which weaves her journey from childhood abuse toward healing and spiritual growth with a practical theology for the big story of God. You can find out more about the book and author at walkingwhenyoudratherfly.com.