Read: 2 Corinthians 12:1-10
Therefore I will boast all the more gladly of my weaknesses, so that the power of Christ may rest upon me. (v. 9)
When I read this passage, I think I might be hearing the Loony Tunes cartoon character Yosemite Sam in my head hollering, "Whaaat in tarnation . . . ?!" So, I can't just gracefully accept my weakness, now I need to boast about it too?
But such is the example of Paul, who pushed the envelope of faith in every direction. Paul, who prayed for healing from this thing that stabbed him like a pricker under the fingernail. In a way, I want to holler like Yosemite Sam again. Imagine shipwrecked, flogged, imprisoned, insulted, persecuted Paul, praying that a thorn in his flesh be removed. How could he even detect the difference between thorns and all the other painful circumstances in which he found himself?
But somehow he could, and God's point to Paul (and to us) is that thorns in the flesh are there to remind us that God's grace is what we're counting on, and God's grace comes in the form of power that is made perfect in weakness. Paul chose to boast in every weakness his fragile flesh was vulnerable to—to him, it seemed a small price to pay to have the power of Christ resting on his life. So, be silent, voice of Yosemite Sam, God's got something to say through my weaknesses, and I'm going to try to boast about it. —Amy Clemens
As you pray, ask God for the joy Paul experienced in boasting about his weaknesses, and may the power of Christ rest on you.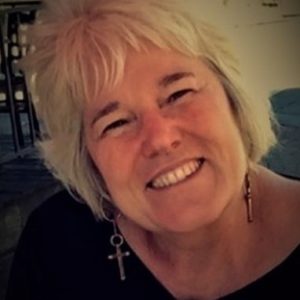 With a bachelors in journalism from Texas Tech University and a masters from Western Theological Seminary, Amy Clemens enjoys all things writing, particularly about the life of faith. She is blessed with a family that includes husband Fred, five children, and five grandchildren.
Amy has just published her first book, "Walking When You'd Rather Fly: Meditations on Faith After the Fall," which weaves her journey from childhood abuse toward healing and spiritual growth with a practical theology for the big story of God. You can find out more about the book and author at walkingwhenyoudratherfly.com.