Read: Psalm 40
He put a new song in my mouth, a song of praise to our God. (v. 3)
Life is not a musical; we do not spontaneously burst out in song as we go about our daily business. Or—do we? Have you ever experienced an overwhelming sense of God's love and the joy of your salvation? It can cause even a demure, reserved person to sing a new song—"a song of praise to our God" (v. 3). I'm not suggesting a scene like Julie Andrews in The Sound of Music, twirling around in the Austrian hills. I'm speaking of a heartfelt response for God's grace at work in our lives.
Psalm 40 gives the psalmist's testimony of God's goodness and grace in his life. He called out to God for help in the midst of despair and confusion. He had struggled with his enemies, and with his own personal sin. He knew he was "poor and needy" (v. 17). But God heard his cry and delivered him from all these things. Now he sings a new song—a joyful song, of praise and salvation. He can't keep this song to himself; he has to share "the glad news of deliverance in the great congregation" (v. 9). He hopes many will hear what God has done for him, and they in turn will "rejoice and be glad" in the Lord (v. 16).
Good news needs to be shared. New songs need to be sung. When God fills your heart with joy and gratitude, share that song with the world! —Laura N. Sweet
As you pray, ask God to help you share your new song with others.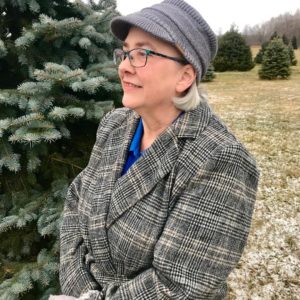 Laura N. Sweet is a wife, mother, grandmother, and former Christian schoolteacher from Midland, Michigan. She writes devotional material for both adults and children, and her work has appeared in more than a dozen publications.