Read: John 3:1-15
Unless one is born again he cannot see the kingdom of God. (v. 3)
While sitting in a hospital waiting room, I noticed a break in the background music that was playing. Suddenly, a short refrain of Brahms's "Lullaby" sounded throughout the building. I was told this is played whenever a baby is born. What a lovely way to celebrate the arrival of a new person! This "physical birth" is how we all entered this world—but it's not the only birth we need.
Jesus spoke to the necessity of new birth; without it, no one can see the kingdom of God. When Nicodemus expressed his confusion, Jesus explained that he was speaking about a spiritual birth: "That which is born of the flesh is flesh, and that which is born of the Spirit is spirit " (v. 6). Jesus alluded to his own death when he would be "lifted up" on the cross (v. 14). Those who believe in him would have eternal life because of his death on their behalf. Their faith would demonstrate their new, spiritual birth into God's kingdom.
Being "born again" is a phrase we often associate with conversion and salvation. Jesus makes it clear that this is a work of God in our lives—a spiritual birth that makes us new. Paul explained it this way: "The old has passed away; behold, the new has come. All this is from God" (2 Cor. 5:17-18). God has given us new life through new birth. —Laura N. Sweet
As you pray, ask God to help you glorify him with the new life he has given you.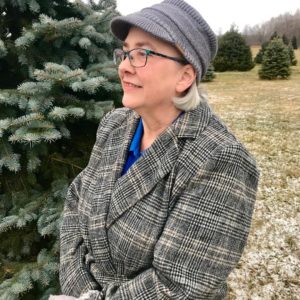 Laura N. Sweet is a wife, mother, grandmother, and former Christian schoolteacher from Midland, Michigan. She writes devotional material for both adults and children, and her work has appeared in more than a dozen publications.