Read: 1 Peter 5:6-11
Cast all your anxiety on him because he cares for you. (v. 7 NIV)
It's not uncommon to ask God for help after trying to handle a situation on your own. Think about the difference it could make if you spent more time in prayer and less time trying to control your circumstances.
Prayer should be a first step rather than a last resort. If we prayed sooner, I imagine we would witness God work, experience less anxiety, and even begin to pray more fervently for the needs of others. Transitions and unexpected changes often cause anxiety. Perhaps you remember how you felt when you lost your job, waited for the results of a test or biopsy, watched your child go through a tough period in school, questioned your purpose, or wondered if you would be able to pay the bills.
In 1 Peter 5:7, we read "cast all your anxiety on him because he cares for you." What a wonderful invitation! You can cast all your anxiety on God by lifting it up to him in prayer. God cares for you in the midst of what you are going through. Throughout the Bible, we see the importance of prayer. God invites us to pray and promises to hear us (see Jer. 29:11-13).
Perhaps you've got a lot on your to-do list for today. Start out the day by bathing it in prayer rather than praying as a last resort. —Steve Petroelje
As you pray, openly cast your anxiety on God, remembering how much he cares for you.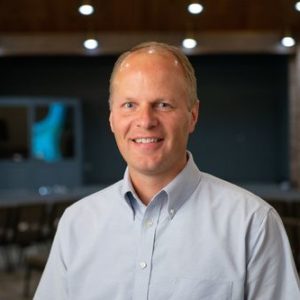 Rev. Steve Petroelje is a transition pastor who serves churches on a short-term basis when they lose a pastor. He is the past-president of the Words of Hope Board of Trustees.