Read: Romans 5:1-5; Philippians 3:13-14
Suffering produces endurance, and endurance produces character, and character produces hope. (Rom. 5:3-4)
When you find yourself experiencing a life transition, do you try to move through it as quickly as possible? It's easy to face transitions with an attitude of "getting it over with." However, there may be something very important that God wants to teach you in the midst of a change.
The apostle Paul knew the reality of suffering. He underwent persecution, imprisonment, and physical pain. Yet, in Philippians 3:13-14, he wrote of his endurance: "But one thing I do: forgetting what lies behind and straining forward to what lies ahead, I press on toward the goal for the prize of the upward call of God in Christ Jesus."
During transitions in life, there may be sadness, suffering, anxiety, or renewed energy. Whatever the case, the Holy Spirit is at work in the midst of the changes. We must be open to the Spirit's leading. Our role is to remain faithful and press on with the strength and wisdom God provides. Consider how Jesus remained steadfast as he prepared to die on the cross. Remain faithful and persevere, and watch how God will work to continually transform you to reflect Christ. Perhaps this time in your life will be used by God to help you develop patience in suffering, faithfulness in prayer, greater dependence on the Spirit, or other types of character growth. —Steve Petroelje
As you pray, invite God to transform you in whatever way he desires during a current or future transition.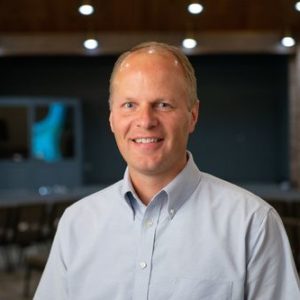 Rev. Steve Petroelje is a transition pastor who serves churches on a short-term basis when they lose a pastor. He is the past-president of the Words of Hope Board of Trustees.