Read: Habakkuk 3:16-19; Isaiah 43:1-3
. . . yet I will rejoice in the LORD; I will take joy in the God of my salvation. (v. 18)
In the transitions of life, we often experience loss. Perhaps you have experienced the death of a spouse, child, or friend. Maybe you sent a child off to college or a family member moved away. It's possible that a change in your health has resulted in the loss of hearing, sight, or the use of your legs. If you recently retired, you may be feeling a loss of purpose.
Habakkuk chose to rejoice despite no crops in the fields or sheep in the pens (means of livelihood and food supply) because he knew God was present. Despite the loss, you can have hope in your present situation if you have placed your faith in Jesus Christ. Be reminded of God's loving presence through this promise from God in Isaiah 43:1-3: "Fear not, for I have redeemed you; I have called you by name, you are mine. When you pass through the waters, I will be with you; and through the rivers, they shall not overwhelm you . . . For I am the LORD your God, the Holy One of Israel, your Savior."
If you don't have the assurance of such hope, don't delay in discovering the present and eternal difference Jesus can make in your life. He offers you grace and longs to offer you forgiveness, purpose, and eternal life. —Steve Petroelje
As you pray, hold on to the hope you have in Christ and ask God to help you boldly share that hope with others who need it.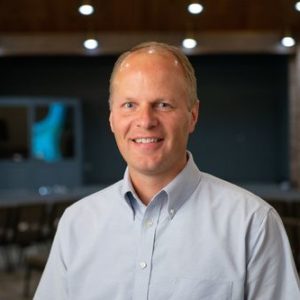 Rev. Steve Petroelje is a transition pastor who serves churches on a short-term basis when they lose a pastor. He is the past-president of the Words of Hope Board of Trustees.